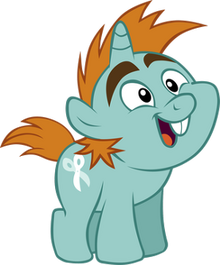 O Snips é uma personagem das séries My Little Pony , ele tem um amigo o Snails , eles são amigos e andam sempre juntos . Snips e seu amigo Snails gostam da Trixie , e para provar se ela era mesmo poderosa eles foram a floresta e troxeram uma Ursa Menor para a cidade para ver se a Trixie a derrotava .
Género : masculino
Espécie : Ponéi ( unicórnio )
Relações : Snails
Ad blocker interference detected!
Wikia is a free-to-use site that makes money from advertising. We have a modified experience for viewers using ad blockers

Wikia is not accessible if you've made further modifications. Remove the custom ad blocker rule(s) and the page will load as expected.